TV, Movie Projector and Speaker Lifts, Mounts, Brackets and Stands
We Have The Experience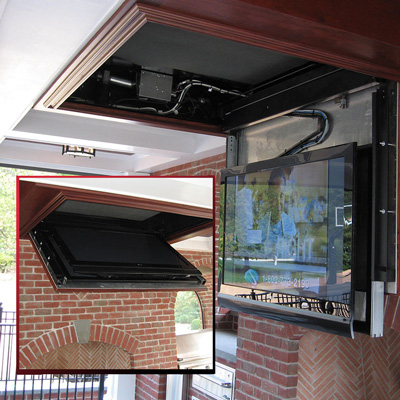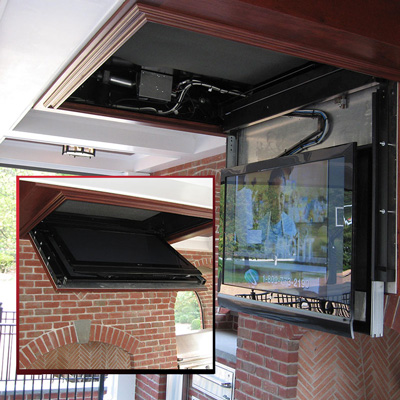 These Lifts, Mounts, Brackets and Stands are available in a wide variety of design types, shapes, sizes and capabilities. With the diversity of today's modern television, movie projector and speaker technologies, it is important to find a company that has the experience to provide you with the perfect fit for your application.
If you're looking for something as simple as hanging, tilting or articulating your flat panel TV and/or speakers over a fireplace, or on your wall or ceiling, we can
handle it.
If you desire a highly specialized or custom solution:
Your flat panel TV, movie projector or speakers descending from a concealed ceiling enclosure.
Your flat panel TV automatically extending out from under your bed, rising up from the floor or from a beautifully hand crafted cabinet.
Your flat panel TV projecting out from a finished cabinet or TV frame and rotating in a perfect line with your easy chair.
We carry lifts, mounts, brackets and stands from:


Call us Today for your Free In-Home Design Consultation (248) 642-9777