Smart Home Automation
Smart Home technology offers you and your family a lifestyle of convenience, comfort and security.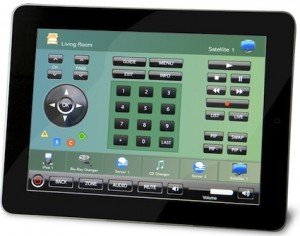 Convenience, Comfort and Security
A properly designed Smart Home maybe comprised of several automated systems. These may include whole house distributed audio and video. Lighting, motorized blinds, shades and draperies, security and surveillance, home heating, cooling and mechanical systems and home networking.
Whole house audio and video
Controlled lighting and shading
Automated heating and cooling
Take Complete Control
Home Automation Systems make advanced home technology easy, offering a lifestyle of convenience and comfort. Total control is always at your fingertips, whether from an easy-to-use handheld remote control, an in-wall backlit keypad, color touch screen control panel, iPhone or iPad.
One Touch Access
Gramophone Home Theater can provide you and your family the total home theater experience with the touch of a single button. Just press play and your lights dim, shades close, projection or flat screen TV and surround equipment are automated. Now you can relax as your favorite movie begins. With one touch access, you can listen to jazz cd's in the den, the kids can play video games in the media room and your wife can listen to satellite radio music on the terrace. You can even control your security cameras to see who's at the front or side door, watch the kids in the swimming pool or check on the baby napping in the nursery from your computer monitor, touch screen, iPhone or iPad.
Programming and Systems Integration
Advanced Programming and Systems Integration are essential ingredients to the success of any Automated Smart Home. When Gramophone Home Theater automated systems are combined and integrated, The Ultimate Smart Home is no longer a dream and the possibilities are only limited by our collective imaginations.
Call us Today for your Free In-Home Design Consultation (248) 642-9777